Flipkart kicked off a new three-day "Summer Shopping Days" sale on Monday, less than two weeks after the 10th-anniversary sale earlier this month. The highlight products in the Flipkart sale are the iPhone 7 and 7 Plus (over Rs. 30,000 off), alongside smartphones from Samsung, Lenovo, and Vivo; electronics accessories up to 40-80 percent off and up to 60 percent off televisions, ACs, and home appliances. You can get Google's streaming stick, the Chromecast 2, for Rs. 400 off at Rs. 2,999. There are also deals on tablets, laptops, and cameras in the Flipkart sale.
OnePlus is launching a new referral program as more details leak about its next flagship. Ahead of the upcoming summer launch of OnePlus' next flagship – the OnePlus 5 – the Chinese manufacturer has rolled out a new referral program, which will allow you to share a link that you can share with your friends. Suppose they purchase a OnePlus phone through that link. In that case, they will receive a $20 (or local currency equivalent, about Rs. 1,300) discount on each accessory, and the referrer will be refunded 100 referral points. Unfortunately, for now, the page appears to be redirected to a 404 not found error in India. Hopefully, it will work here soon too.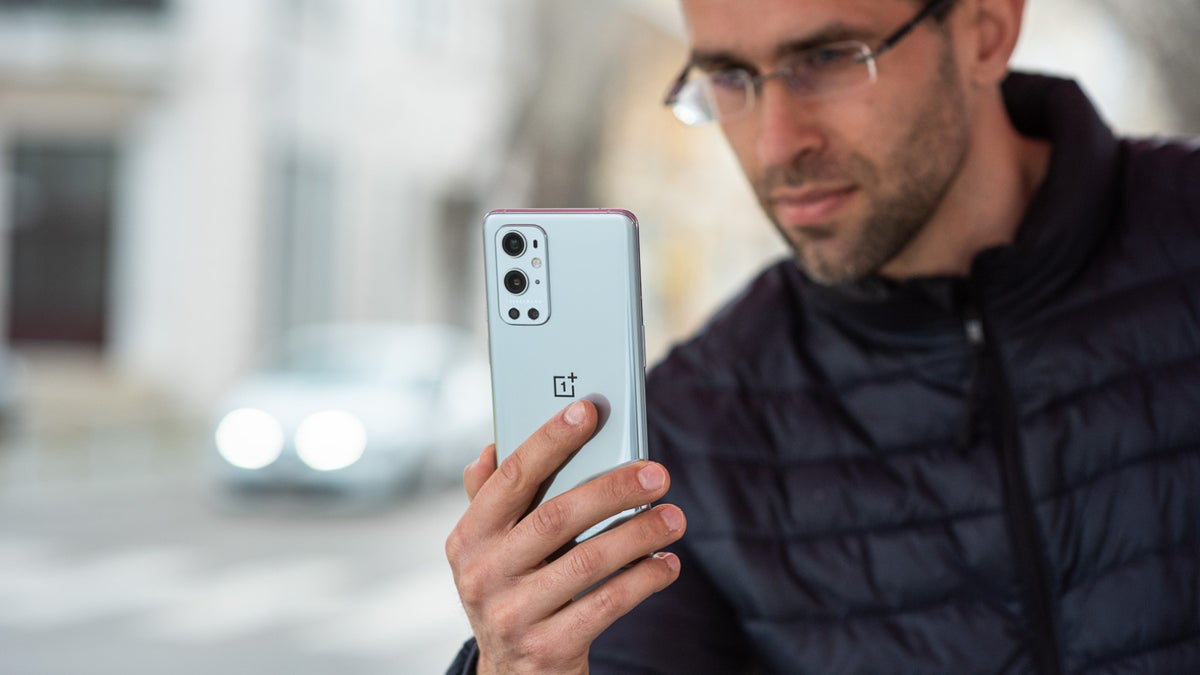 In other OnePlus news, new renders of the OnePlus 5 have been leaked, which either help substantiate previous versions or add to the confusion. Here's what we can see from the new photos: a vertical dual-camera setup, a borderless screen on the side, and the option of a home button with a fingerprint scanner.
New malware reportedly affects 36.5 million Android devices. Security researchers have found a new auto-clicking adware called "Judy" on 41 Google Play apps developed by a Korean company, which has between 8.5 million and 36 million. It can affect 5 million Android devices, as the apps are about half the number of downloads. Google has already removed the malicious apps from its store after its research group, Check Point, informed the company.
Nokia 9 Supposedly Listed on GeekBench Again After appearing in a GeekBench listing last week as 'HMD Global TA-1004', the upcoming Nokia 9 appears to have leaked again on GeekBench, this time as a device called 'Unknown Heart'. '. People think it is the same phone because of its specs: Android 7.1.1 Nougat, the Snapdragon 835 chipset, and an (unnecessary) 8GB of storage.
The previous leak had 4 GB of RAM so the phone may have two variants. Or we are just groping in the dark, and nothing is certain. Meanwhile, another Nokia device – codenamed RX-100 – has been leaked on a Chinese website called Teiba. It shows a phone with a QWERTY keyboard and a Windows logo in the middle, corresponding to an image from 2012. This likely is one for the archive, as Microsoft has almost completely given up Windows Phone.
BSNL plans to offer satellite phone services to consumers BSNL has revealed that it intends to expand satellite phone services to all citizens in the next two years. The advantage is that you can call seemingly from any part of the country since no cell tower is needed. So are airplanes and ships since all communication is done with a satellite.
The downside is that it will cost much more in the beginning: about Rs. 30-35 in the first phase. In addition, there was no word on how internet services would perform as we are now working on 4G on mobile networks, with 5G on the way. Curiously, the Indian armed forces do not often rely on satellite phones, the report claims, as they are wary of surveillance by foreign agencies as the gateways are outside the country.
Moto G5S Plus and Moto Z2 Play Get New Leaks Two of Lenovo's upcoming phones have been leaked in various ways. The Moto G5S Plus, which complements the Moto G5S, has appeared in press releases and shows the phone in a Midnight Blue color variant. It also confirms the all-metal design, a front-facing flash, and antenna straps on the back.
From the spec sticker on the front of the phone, it will have support for Moto Mods, a 5.5-inch full-HD display, a 12-megapixel rear camera, a 3000 mAh battery, 64 GB of internal storage, and 4 GB RAM. The other phone is the Moto Z2 Play, which can be seen in live images and photos of the box. In case you're wondering, the box is red, vispackagee here.
ARM launches new chipsets focused on AI and machine learning. While Computex 2017 doesn't officially launch until Tuesday, ARM has already unveiled a new generation of its CPUs and GPUs in Taiwan. The three in question are the ARM Cortex-A75, the ARM Cortex-A55, and the Mali-G72 GPU. The two ARM chips feature the company's new Dynamiq technology, which allows for "greater flexibility of cores." For example, chipmakers like Qualcomm can design pairs of previously mismatched processors, such as seven Cortex-A55 cores and one Cortex-A75 core.
In addition, ARM claims that the new CPUs are specifically designed for artificial intelligence and machine learning, which should find common ground with Google's target using TensorFlow Lite. On the software side, the new CPUs can improve AI and ML performance by a range of 10-15x. The Mali-G72 GPU, meanwhile, is built on a new Biforst architecture, which offers better performance while shrinking in size. The device's performance is 1.4x higher than the G71, with 25 percent more energy efficiency. You can expect the Cortex-A75, Cortex-A55, and Mail-G72 on devices early next year.
Samsung Galaxy J5 (2017) and Galaxy J7 (2017) appear in a new leak as part of the kid's mode compatibility page. Though they were taken down shortly after, Russian reviews of the two devices have been uploaded to YouTube, suggesting the phones have been sent to reviewers and are currently under embargo.
The videos also revealed the specs. Both Galaxy J-series phones run Android Nougat, support 4G VoLTE, have 16GB of internal storage, and have 13-megapixel cameras on the front and back (along with the front flash). The Galaxy J5 (2017) will also feature a 5.2-inch HD AMOLED display, a 1.4GHz octa-core processor, and 2GB of memory. On the other hand, the Galaxy J7 (2017) has a 5.5-inch full-HD AMOLED screen, a 1.6 GHz octa-core processor, and 3 GB of memory. You can watch the full videos here if you want to learn more.
Google adds a 'Personal' tab to search results. Google adds a new 'Personal' account to search results, with results retrieved from Gmail and Google Photos. It's an upgrade and an offshoot of what Google had started earlier, where the search results page with "All" would pull relevant results from Gmail. The new tab gives it its own thing, so you don't have to worry about public and private information getting mixed up.
The 'Personal' tab will not appear in the listed options and must be accessed from the 'More' account. It's slowly being rolled out to users, so you'll have to wait if you don't see it yet.